1
LATIN SUNDAYS PARTY WITH JIMMY ANTON - NYC - 6:00 - 10:00 PM - Downtown Manhattan, NYC - The longest running & most attended On 2 mambo social in New York City since 1993 - A destination for dancers from all over the world - Excellent studio floor & hundreds of dance partners for you to choose from - Presented by long-time mambo instructor & performer Jimmy Anton, who is the main DJ, playing classic salsa & cha cha.
SOS - SALSA ON SUNDAY- BENEFIT FOR ECUADOR @ DARDO GALLETTO STUDIO - Midtown Manhattan, NYC - 6:00 - 10:00 PM - The salseros who brought Salsa On Sunday Uptown @ Taino Tower have brought their successful party downtown & invite all the tri-state dancers to come join their event - A monthly On 2 salsa social for all salseros held in a big air conditioned party venue with a large wooden dance floor & plenty of surrounding chairs, along with a pro sound system & beverage bar - DJ Gary B plus invited guest DJ John John, DJ Woody & DJ Neiri play plenty of classic salsa plus a little cha cha, bachata & more - Hosted by Edison Hidalgo
LAS CHICAS LOCAS @ DANCESPORT - Midtown Manhattan - 9:30 PM - 2:00 AM - Midtown Manhattan, NYC - The Yamulee Invasion - Dance performances by the Yamulee Pro Team, Bajari De Yamulee and Guarikiten De Yamulee plus MetaMovements Dancers and Katherine Jiminez - An On 2 mambo event for those who want to keep on dancing after the regular Sunday socials - Held in an attractive dance studio with adjoining cafe & attended by a crowd of available partners including some advanced dancers later - Presented by DJ Alejandro Bouza who plays a wide ranging mix of salsa plus a bit of cha cha & bachata - From 5:00 - 9:00 PM there is a mostly bachata party
SEE ALSO:

www.JerseySalsa.com
www.SalsaNewYork.com/old-school.htm
2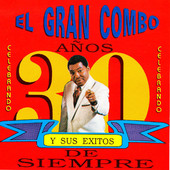 CLICK HERE FOR OUR
CALENDAR OF OLD
SCHOOL DANCING EVENTS
To make sure you are viewing the latest updates of this calendar, you may have to click on the REFRESH button on your browser
For more info on each event, click your mouse on the name of the event or club which is written in BLUE AND UNDERLINED
3

SUMMERTIME SALSA IN CENTRAL PARK @ THE NAUMBERG BANDSHELL - Free - Outdoors - NYC - 5:00 to 8:00 PM - This is an annual summertime On 2 mambo event held in the middle of Manhattan's Central Park with park-goers passing by joining in the dance party - Dance performances by Carlos Konig's Shines Student Team and also Konig & Almyra Ayos - On 2 and folks of all timings come & enjoy the classic salsa & outdoor dancing - All salsa lovers are welcome - With all classic salsa & cha cha played by DJ "Doc Salsa" Steve Shaw - Presented every summer by instructors & performers Carlos Konig & Almyra Ayos - One of the few outdoor salsa events that attracts On 2 dancers - See our Summer Events Listing Policy

What kinds of events we do and don't list on this site? Click on
Listing Guidelines

ACCU-WEATHER
5 DAY FORECAST


WEATHER CHANNEL
10 DAY FORECAST


CLICK HERE FOR
MORE SALSA EVENTS
4

BAILA WEDNESDAYS @ SOLAS - Downtown Manhattan - 8:30 PM - 1:00 AM or later - A popular pure mambo event held in a charming bar / club/ lounge setting featuring a night of classic salsa & cha cha plus a bit of bachata & merengue on a good sound system - Presented by DJ Babaloo of RadioBomba Productions for the dancers - Full bar with very reasonable drink prices & you can bring your own food in to eat - Salsa lessons starting at 7:00 & 8:00 PM by Dave Huang

DJ MUSTACHIO'S WEPPA! - SALSA EN ASTORIA @ BUNGALO LOUNGE - Astoria, Queens - 8:00 PM - 1:00 AM or later - Salsa lesson 7 - 8 PM - Every Wednesday, fellow salsero DJ Mustachio welcomes all the On 2 dancers to this mambo event in an attractive Astoria, Queens, lounge club restaurant with full bar & late night appetizer & dinner menu - He plays a nice wide variety of classic salsa, plus a bit of cha cha & more, on a good sound system


WHAT'S "MAMBO ON 2"?
HOW IT FITS THE MUSIC?
HOW TO DO IT?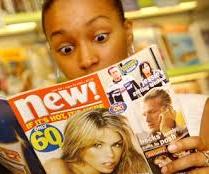 CLICK HERE FOR
OUR ONLINE SALSA
MAGAZINE
5

SALSA LEGENDS LIVE - Midtown Manhattan, Times Square, NYC - Doors open 8:30 PM - Salsa class 9:00 - 10:00 PM - Social dancing 10:00 PM - 3:00 AM - A weekly salsa event dedicated to presenting classic salsa bands - Live band: Fania Legends Project - Held in a big Mexican restaurant nightclub with full bar & late night kitchen - Presented by DJ Alejandro Bouza, who also does the Las Chicas Locas event on Sunday nights - Click Here for advance discount tickets

SALSA SALSA'S TUMBAO @ YAYO'S - Downtown Brooklyn - 8:00 PM - 1:00 AM - A weekly salsa event held downstairs in the 2 room lounge of Yayo's, formerly El Viejo Yayo restaurant - Classic salsa & more by DJ John John plus live drummers - There is also a separate bachata room with DJ Jun - Full bar & late Latin dinner & appetizer menu - Presented by Marcus Gonzalez & Jose Rivera of the Salsa Salsa Dance Studio , & Que Viva La Salsa Entertainment, DJ John John, who invite everyone to this popular Thursday club night

SMILING DAVID'S SALSA LOVER THURSDAYS @ FUEGO FUEGO LOUNGE - Passaic, NJ - 9:00 PM - 1:00 AM or later - Free Admission - Dance performances by the Zafire Student Team and Jesse & Aleksandra - All the tri-state mambo dancers are invited to this nightclub salsa event dedicated to the dancers - With plenty of salsa plus a bit of bachata & more by DJ Mario B & DJ JaviChuela - Presented by instructor & performer Smiling David & held in nightclub with wood floor, pro sound system & full bar with reasonable prices & drink specials - Come get your weekend started early at this party within easy drive from Manhattan & Bronx
6

FRENESI FRIDAYS @ OPIA LOUNGE - AFTER WORK SALSA HAPPY HOURS - Midtown Manhattan, NYC - Cancelled For Tonight - Will Resume Friday, May 27th

CANDELA FRIDAYS NYC @ DANCESPORT STUDIOS - Midtown Manhattan - 10:30 PM - 4:00 AM - Dance performance by Katherine Jimenez , Bajari De Yamulee, Jason Molina & Teresa Garcia, Guarikiten De Yamulee and Jason Molina - Held in an attractive studio set up like a club with adjoining cafe serving beverages & food - This is a classic On 2 mambo social - Excellent ballroom dance floor - Presented by NYC salsa DJ El Maestro playing classic salsa music plus a bit of bachata & merengue, who invites all the salseros to come & party - Separate bachata room - See Promo Video - Salsa classes 8:30 - 10:30 PM

LA FAMA @ DARDO GALLETTO STUDIOS - Midtown Manhattan, NYC - 9:30 PM - 2:00 AM or later - Well-known veteran of our mambo community DJ Mustachio - Jonathan presents this pure classic On 2 salsa party held in a charming good-size studio with excellent ballroom dance floor, pro sound system, nice assortment of beverages & plenty of seating - DJ Mustachio

plays all the danceable styles, eras & tempos, plus a bit of cha cha & more - All the music for all the dancers

LORENZ DANCE STUDIO MAMBO SOCIAL - East Harlem, upper Manhattan - 9:00 PM - 12:00 midnight - A weekly On 2 mambo social presented by Howie Lorenz & the folks at Lorenz Dance Studio - Everyone is invited for classic salsa & cha cha in a friendly environment in a good size studio with wooden dance floor & friendly dance partners

CLUB DEPORTIVO SALSA FRIDAYS - Washington Heights, upper Manhattan, NYC - 12:00 midnight - 4:00 AM - Usually free admission - A pure classic salsa dancing event held in the club section of a local Latino community center & featuring some of the best music anywhere in NYC by excellent DJs on a professional sound system - Good size "medium speed" dance floor, beverages & plenty of seating - Dancers of all ages & timings are welcome at this classic uptown salsa event with authentic Latino atmosphere

SALSA SALSA DANCE STUDIO SOCIAL @ THE CHERRY TREE - Park Slope, Brooklyn - 9:00 PM - 2:00 AM or later - Free - Everyone is invited to this On 2 mambo social held at The Cherry Tree bar & restaurant near the Salsa Salsa Studio - Plenty of classic salsa music plus a little cha cha & more by DJ Andy Andy in a casual pub atmosphere with wooden dance floor - Presented by Marcus Gonzalez, Jose Rivera, Ray Colon & the Salsa Salsa crew

LORENZ DANCE STUDIO MAMBO SOCIAL - Glendale, Queens - 9:00 PM - 12:00 midnight - A weekly On 2 mambo social presented by Howie Lorenz & the folks at Lorenz Dance Studio - Everyone is invited for classic salsa & cha cha in a friendly environment in a good size studio with wooden dance floor & friendly dance partners

NIEVES LATIN DANCE STUDIO BROOKLYN SALSA SOCIAL - Williamsburg, Brooklyn - 9:00 PM - 12:00 midnight - Everyone is invited to this weekly On 2 mambo social held in a fully equipped good size dance studio with pro wooden floor & sound system - Presented by fellow dancer, performer & choreographer Wil Nieves, founder and director of the Nieves Latin Dance Studio who welcomes all mambo dancers
7

TODA LA NOCHE @ STEPPING OUT STUDIOS - Downtown Manhattan - 8:00 PM - 3:00 AM - A popular classic On 2 mambo social held in the huge Stepping Out ballroom, tables & lighting like a nightclub, with plenty of room for dancing with lots of partners - A friendly welcoming event with regulars & newcomers attending - With salsa & more by DJ Rudy "The Power Of Love" Acosta and DJ Mustachio - Presented by fellow salsero & instructor Nick Messina of Bongo Loco - Cash refreshments available

SALSA UNION NYC @ DANCESPORT STUDIO - Midtown, Manhattan, NYC - 9:00 PM - 4:00 AM - Classes bachata 7:00, salsa 8:00 PM -

Dance performances by Ramon & Divna , Formula F and Jesse Yip & Aleksandra - Presented by NYC salsa DJ El Maestro playing classic salsa music plus a bit of bachata, who invites all the salseros to come & party at DanceSport in an attractive studio set up like a club with adjoining cafe serving beverages & food - This is a classic On 2 mambo social - Separate bachata room - Excellent ballroom dance floor - Promo Video

LORENZ DANCE STUDIO MAMBO SOCIAL - Corona, Queens - 9:00 PM - 12:00 midnight - A weekly On 2 mambo social presented by Howie Lorenz & the folks at Lorenz Dance Studio - Everyone is invited for classic salsa & cha cha in a friendly environment in a good size studio with wooden dance floor & friendly dance partners

5TH ANNIVERSARY PARTY @ BALMIR LATIN DANCE STUDIO SALSA SOCIAL - Flatbush, Brooklyn - 9:00 PM - 4:00 AM - Everyone is invited to join Balmir Dance Studio's 5th Anniversary party - Dance performances by Anya & Luis, Art In Motion, Candela Dance Company, Descarga Latina, Huracan Dancers, Las Damas, Nieves Latin Dance Company, Balmir Dancers, Yamulee Dance Company and Zafire Dance Company - Dancing with plenty of classic salsa plus more Latin music played by DJ Neiri, DJ Woody & DJ Ray Suave - Held in a large dance studio with pro wooden floor & sound system - Everyone is invited to this mambo party by Eric Balmir & the Balmir Dance Studio crew -

Held at special different location - CLICK HERE for flyer with address

LORENZ DANCE STUDIO MAMBO SOCIAL - Parkchester / Unionport, Bronx - 9:00 PM - 12:00 midnight - A weekly On 2 mambo social presented by Howie Lorenz & the folks at Lorenz Dance Studio - Everyone is invited for classic salsa & cha cha in a friendly environment in a good size studio with wooden dance floor & friendly dance partners