(Originally posted on SalsaNewYork on 5/01)

Its been a little over a year since the David Melendez's Heartbreak Boyz first hit the NY Mambo Dance scene. From the very start, the won the hearts of the NY dance community. To this day, this group of well behave young men can be scene dancing up a storm at many of NY Social Dances. It was while I was cleaning out my dusty article file that I found this little article put together by David Melendez on his "Heartbreak Boyz". Its been a full year, the kids found come and conquered, traveled to Toronto, California, Japan and back. They even help spawn a younger version of themselves The Junior Heartbreak Boyz. I think that even David didn't realize how successful his team of young dancers were going to be. Congrats to the Heartbreak Boyz for helping to carry mambo in the year 2000 and plus! - Manny
The Heartbreak Boyz (in the beginning)
- by David Melendez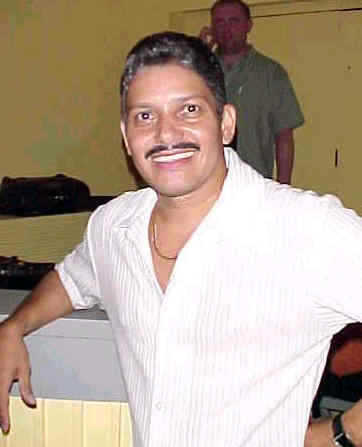 There are six young teenage boys in New York that have been put together to form a dance group. Jason Rivera, Isaac Crespo, Edwin Rivera, Jerome Ramos, Jonathan Rosado & William Sanchez. Together we called the Heartbreak Boyz. They started performing throughout the city in March.
Their debut as a team was during a party held for the Starlite Dance Studio on Saturday, March 18, 2000. This show was of course in front of their friends and family members, which made the whole event very comfortable and enjoyable. Then came the approval of the NY/NJ mambo community. Their next performance was at Mad About Mambo held by the Mambo Mamas. They performed well and the boys were beginning to get their feet wet after a few more performances in NY/NJ like Bernard's Social, Fuerza Latina's Social & Mambo Nites. Then came their first show away from home.
In April the boys went to Toronto to be part of the Salsaweb 2nd International Salsa Convention. While in Toronto the boys not only felt good about their performance but also how the public was accepting them as peers. On their second getaway trip the boys went to Los Angeles to be part of Albert Torres West Coast Salsa Congress. They had the time of their young lives while in LA. They performed and danced with different people from around the world. They hung out by the pool and did a little tour of the city. I must say that each heartbreaker had a great time in LA and are looking forward to being part of that wonderful event again next year.
Plans are being worked on so that they can travel to Japan and experience another different culture. Japan's salsa scene has grown in the last few years and myself with the people from Japan are trying to set up a "Heartbreak Boys Japan Tour" for November of 2000. During the summer the boys will be performing in many places around the city. Their first fundraiser will be on Saturday, July 29 where they will perform their second number, which in fact is being choreographed by the heartbreak boys themselves. Of course I am there to help in the process and make sure that the routine runs smooth. I'm sure the public will love their second routine as much as their first.
The Heartbreak Boys are now very well known and also well loved and we look forward to seeing all six boys grow and become a big part of the Mambo Community. They have made their mark and are here to stay and we look forward to a lot of great things from them in the future.
A special note: There will be a Jr. Heartbreak Boys coming in the future. Six young boys have been chosen to be part of this team and all are under 12 years old. We look forward to their debut.
[Main Menu ] [Magazine Home ] [New Articles this month ] [Instructors ] [NY Dance News] [Articles] [Submit an Article] [Calendar of Dance Events]
Best Viewed In Internet Explorer