[Main Menu ] [Magazine Home ] [New Articles this month ] [Instructors ] [NY Dance News] [Articles]
[Submit an Article] [Calendar of Dance Events]
Best Viewed In Internet Explorer
(Originally posted on SalsaNewYork on 4/02)
Santo Rico
Performs at 1st Annual Zurich Kongress
-photos by Manny Siverio

Thomas Guerrero and the members of his Santo Rico Dance Company tore up the stage during the 1st Annual Zurich Salsa Kongress. His team was sharp, they were clean and they were exciting to watch. The people at the Zurich Salsa Kongress soon found out why I call Thomas Guerrero "The Spin-miester" when it comes to mambo dancing as they were introduced to his clean-mean Dominican Mambo Dancing Machine........ SANTO RICO!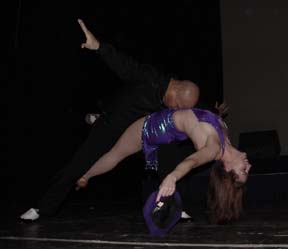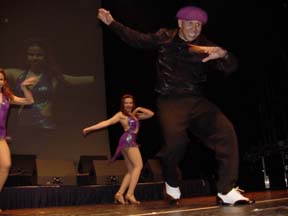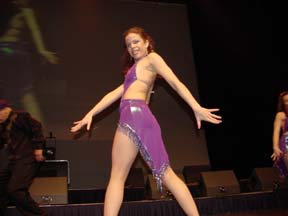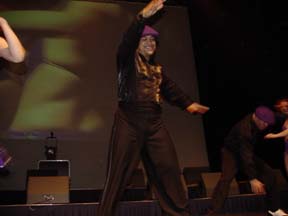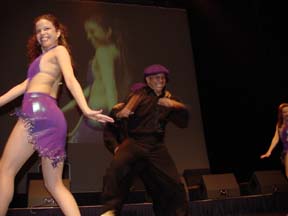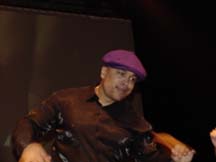 Santo Rico Mambo Workshop:
Santo Rico's mambo dance workshops were some of the most popular classes to attend at the Zurich Salsa Kongress. Thomas Guerrero (Director of the Santo Rico Dance Co.) made sure that those attending his workshops were not disappointed by throwing at them various of the trademark Dominican turn patterns that his team is so well known for.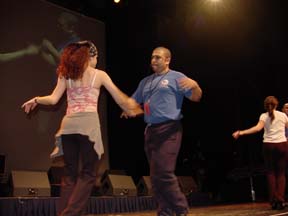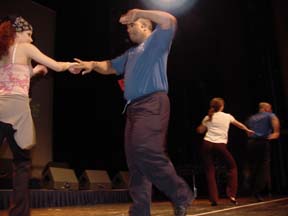 [Main Menu ] [Magazine Home ] [New Articles this month ] [Instructors ] [NY Dance News] [Articles] [Submit an Article] [Calendar of Dance Events]
Best Viewed In Internet Explorer