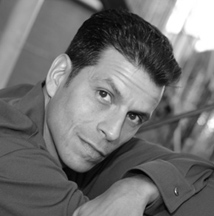 Welcome to SalsaNewYork's Out-Of-Town Salsero Tourist Resource Page (think we could have come up with a longer title???). Steve Shaw and I both know what its like to visit a strange city and not know your way around. We also know that many people come to NY to learn from instructors, visit some local dance clubs, check out the informal social dance scene or catch a mambo dance company in action during a performance. That's why we created this page to help all of those out-of-town salseros visiting the Big Apple (NYC).
On it you'll find important links on what you need to know to dive right into the NY Mambo dance scene. For example you'll find detailed info on NY Salsa/Mambo instructors, a current and up-to-date calendar of events listing, a complete list of studio rentals for rehearsing and privates, a list of local NY Latin Radio stations, not to mention where to buy dance shoes/instructional videos/mambo t-shirts/CD's.
Expect to find additional important information for all NY tourists like Airport phone numbers, Taxi & Limousine Commission telephone number, several local car services telephone numbers, how to get around the city (i.e. online train maps & road maps related websites), other NY related tourist websites, Online hotel web sites, Police/ambulance emergency phone number and local weather web info.
Steve and I do this to help service all our visiting dance brothers and sisters. We want you to get the maximum salsa-fix during your NY Salsa/Mambo visit. We hope this helps. Who knows maybe we'll be sharing the dance floor together. Enjoy your visit!
Sincerely,

Manny Siverio, Co-Editor & Publisher
Steve Shaw, Co-Editor & Publisher
Tourist Topics to choose from:
SalsaNewYork Instructors Directory
A complete list of all established NY Mambo Instructors. Each listing will provide such information as contact phone numbers, email address, class schedule, class location, erc. If they have a track record and teach in New York then you'll find them on this page.

Complete Directory of Studio Rental Spaces
Need a place to rehearse or take a private class with one of those instructors. Then this is the place to go. SalsaNewYork provides a very detailed directory of Studio Rental Spaces available throughout the city.

SalsaNewYork Bochinche News
Keep in the know of what may be going on in the NY area with our news page. Updated weekly.

Calendar of Events
Steve Shaw tries to keep his finger on the pulse of the NY/NJ ON 2 mambo dance scene with one of the most up-to-date and most thorough dancer oriented calendar of events in the NY/NJ area. On it you'll find listings for clubs, social dances and other dance related events taking place within the NY/NJ of particular interest to ON 2 dancers. These places play at least 75% classic salsa. Also listed on this Calendar are the performances of our local dance teams.

List of Other Latin Night Clubs
Steve provides a list of most of the places that play any Latin music in the NY/NJ area. Clubs are divided by the amount of salsa music they play in a night, and also how suitable they are for ON 2 mambo dancers. Those that play a majority of salsa music make it to the Calendar of events, those that don't make it to the list of "Other Latin Events".

Where to Buy Salsa Music
For those who want to know where to get a hold of some good Salsa CD's while visiting the city.

Where to Buy and Repair Dance Shoes
For those looking for a place to buy good dance shoes, or have some repaired.

Where to Buy Instructional Videos/CD's
For those looking to take home some NY style mambo.


Directory of Local Latin Radio Stations
Need to know which stations to turn to for good salsa music? Well, you'll find them here.

Where to Buy Salsa T-shirts, Other Clothes, Costumes & Accessories
Take home New York salsa souvenirs, buy dance costumes, trophies and other accessories for dancing.

Directory of Mambo Performing Groups
How to locate the various dance teams who perform our New York style mambo. If you want to see them perform, audition to dance with them, hire them to perform in your home town, or learn their techniques and styles, here is how to reach them.

A Detailed Explanation of How We Dance NY Style Mambo ON 2
You see us dancing in classes or in clubs. Here's a careful explanation and breakdown of how we are dancing and what parts of the salsa music we are moving to.

The Evolution & Roots of Our NY Style ON 2 Mambo Dancing & Music
Articles and books on the background of how we dance and where our contemporary New York salsa music has come from.

Complete Index of SalsaNewYork.com
Our web site has a tremendous amount of information, articles, directories and features about dancing salsa here in New York City. You can find everything listed alphabetically in our main Index .
This link is taken from The Weather.com. Its important to know what type of clothing you should pack for your stay in the Big Apple.
Try looking at these links if you're looking for a hotel to stay at. Mind you, NYC hotels can be pricey, so shop around. Also inquire as to the area the hotel is located at when booking a room.
www.nycvisit.com/site_hotels.html
This web site provides you with a search engine that will try to locate hotel rooms for you according to:
Rates

Neighborhoods:
Financial District is the tip of Manhattan, below Chambers Street.
Greenwich Village and Environs includes Manahattan's East Village, West Village, SoHo, Little Italy, Lower East Side, and TriBeCa.
Murray Hill/Gramercy are neighborhoods on the east side of Manhattan, between 14th and 42nd streets.
Garment District/Chelsea are neighborhoods on the west side of Manhattan, between 14th and 42nd streets.
Midtown Manhattan between 42nd and 59th streets.
Upper East Side is between 59th and 96th streets on the east side of Manhattan.
Upper West Side is between 59th and 110th streets on the west side of Manhattan.
Harlem is between 110th and 151st streets.
Brooklyn is a borough of New York City across the East River from Manhattan.
Queens is a borough of New York City across the East River from Manhattan.
Other Hotel Phone Numbers for the NYC area are provided below:
Info provided below was taken from: www.nycvisit.com
New York City Marriott hotel reservations, or call 800/228-9290

Hotel Reservation Network: Follow this link to find out hotel availability and to book hotels online or call 800/846-7666 or 214/361-7311 or fax 214/361-7299.

Accommodations Express: tel. 800/991-7666 or 609/525-0800, fax 609/525-0111, www.accommodationsxpress.com.

Accommodations Plus: tel. 888/805-3030 or 516/798-4444.

A Hospitality Company, Furnished Apartments: tel. 800/987-1235 or 212/965-1102, www.acompanies.com

A New York By Phone Reservation Service: 888/NYC-APPLE, www.nyctollfree.com

Budget Hotel Finders: tel. 888/382-7213 or 516/771-7213, fax 516/379-7232, www.bookahotel.com

Central Reservation Service Corp.: tel. 800/950-0232 or 305/408-6100, fax 305/408-6111

City Lights Bed & Breakfast: tel. 212/737-7049

Concordia Hotel Reservations: tel. 800/297-4694 or 212/977-9099, fax 718/244-7667

Educational Housing Services: Multiple locations throughout Manhattan and Brooklyn Heights. Phone 800-297-4694, web site www.StudentHousing.org .

Express Reservations: tel. 800/356-1123 or 303/440-8481, www.express-res.com

Hotel Con-X-ions: tel. 800/522-9991 or 212/840-8686, fax 212/221-8686, www.taketime.com

Hotel Reservations Network: tel. 800/964-6835 or 214/361-7311, fax 214/361-7299, www.180096hotel.com

HOTRES.com: tel. 203-353-4358, fax 203-356-0371, www.HOTRES.com

Oxbridge Property Services: tel. 212/348-8100 (furnished apartments)

Quikbook: tel. 800/789-9887, 212.779.ROOM (7666), www.quikbook.com

Reservations Plus: tel. 800/915-9931 or 702/798-6381, fax 800/667-6584

Roomfinders USA: tel. 800/473-STAY or 504/522-9534, www.roomfinders.com

Travel Planners: tel. 800/221-3631 or 212/532-1660

WorldWide Hotel & Travel Connections: tel. 888/615-9294 or 212/695-2227, fax 212/695-8886, www.hotelconnections.com
After arriving in NYC you'll need to get around. Especially if you plan on Salsa Club hopping, checking out some dance socials or taking some dance classes. These links should help you out.
Other NY Government Web Sites dealing with transportation
Run mouse over logo and double click.
NYC Transit : NYC Public Transit Authority Website which provides you with info on train (Subway)/bus routes. NY city transit is still usually the best and cheapest way to get around town. The fare is currently $1.50 and it runs 24 hours a day 7 days a week.
Metrocard Info
Info on what is the Metrocard? How to purchase one? How to use them on public train and bus transportation

New York-New Jersey PATH Trains: Web site for public transportation between New York & New Jersey.
NYC geography can be very very confusing. You have uptown, downtown, East Side, West Side, The Village, Soho, Chinatown, etc. If you need to make your way around to catch a class or a private with an instructor, then it would be helpful to know where you are and where you need to go. Below you'll find a series of simple maps dividing up NYC into the smaller sections that native New Yorkers call them by
(this info was taken from NYCVisit.com)
Two other Online Map Sites which Visitors can try using. These are usually reserved for those who intend on driving from one location to the next.
Mapquest.com : Map/direction providing website for those using their own vehicles to get to class location.

Yahoo.com: This is the link to the Yahoo maps starting page. According to Steve Shaw, it may be the better of the two Map websites.
No one web site can provide the tourist info you may be looking for, so we're taken the liberty of listing a few others. Our personal favorite is the NY City Search site. It has a very comprehensive series of details and features which would be of interest to many tourists coming to visit NY for the first time. For example they provide several virtual tours of several key areas in NYC as a means of helping potential tourists learn how to get around.
Related Links:
Communication is important where ever you go, especially in a big city like New York. Jot or copy some of these numbers down in the event that you should need them.
City/Government Phone Numbers
212-493-7400 Chambers of Commerce
212-NYC-TAXI Taxi Consumer Hotline
212-487-4444 NYC Department of Consumer Affairs
911 Police/Fire/Medical Emergency

Area Railway/Subway Systems
800-872-7245 Amtrak
212-532-4900 Metro North
973-762-5100 New Jersey Transit
201-762-5100 Path Train Line
718-330-1234 NYC Transit

Taxi/Cabs/Car Service
Car Services are best recommended outside the Manhattan area where few if any Yellow Taxi cabs frequent. When calling for service, be sure to know the exact location (address) that you're at, ask how long will it take for a car to pick you up and how much the trip will cost you.
212-258-3826 Super Shuttle Airport Service
212-741-6666 All Star Car Service
212-741-7440 All State Car Service
212-629-8700 Crestwood Car Service
212-995-1200 Olympic Car Service
212-927-4600 Highbridge Car Service
718-728-5920 New Enrico's Car Service

Airports
Kennedy International Airport 718-244-4444
LaGuardia Airport 718-533-3400
Newark International Airport 201-961-6000

---
[Main Menu ] [Magazine Home ] [New Articles this month ] [Instructors ] [NY Dance News] [Articles]
[Submit an Article] [Calendar of Dance Events]
Best Viewed In Internet Explorer