Latin Madness
Behind the Scene Photos during rehearsals at Side Street Kids Academy
-by Manny Siverio

These photos were first taken when members of the Latin Madness cast were rehearsing at the "Soneros" finale number over at the Side Street Kids Academy in the Bronx.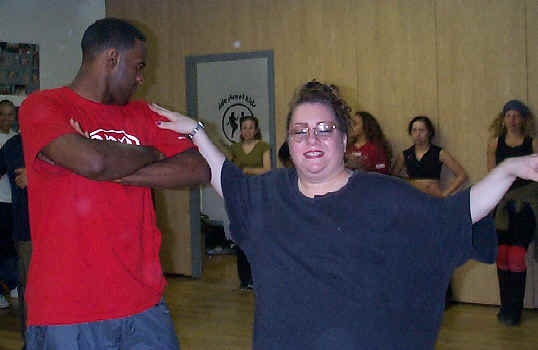 Josh V. Gomez of the Santo Rico Dance Company rehearing the "Soneros" finale with Abby Plotkin of the Mambo Mamas.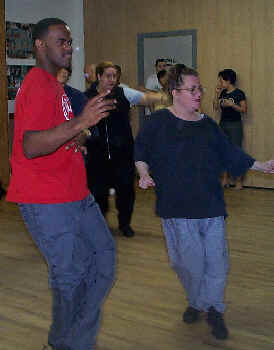 Josh and Abby during Soneros. In the background we can see fellow Mambo Mama Deborah Sepulveda working it too.

Mario Gonzalez & Amanda Cardona during the opening segment of Soneros.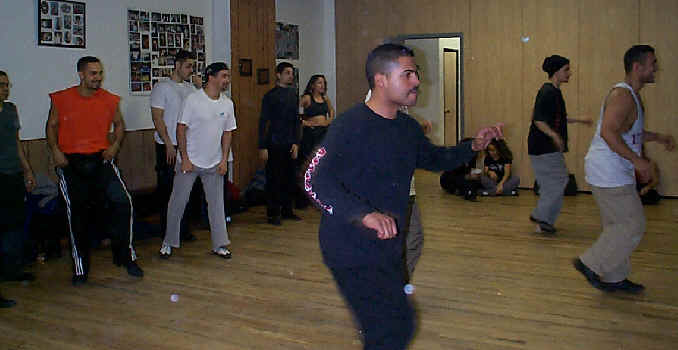 Descarga Latina Members Steve Seda & Sammy Irizarry practice their part of Soneros when the men systematically come in to do their solo. Members of Abakua and Addie-Tude Dance company are waiting their turn to join in on the fun.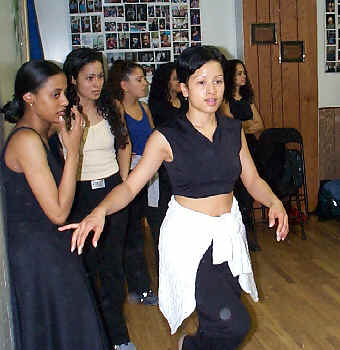 The girls of The Addie-Tude Dance Co. and The Abakua Dancer are waiting for their cue to do their solo in Soneros. Here we see Aisha Koswara (Abakua) reviewing her floor work while Gina Cancetty and Addie Diaz (Addie-tude) look on as the men do their solo.
Click here to see:
[Main Menu ] [Magazine Home ] [New Articles this month ] [Instructors ] [NY Dance News] [Articles]
[Submit an Article] [Calendar of Dance Events]
Best Viewed In Internet Explorer