Latin Madness
Behind the Scene Photos during After Party
-by Manny Siverio

These photos were taken of The Latin Madness cast during their little After Party celebration over at the China Club.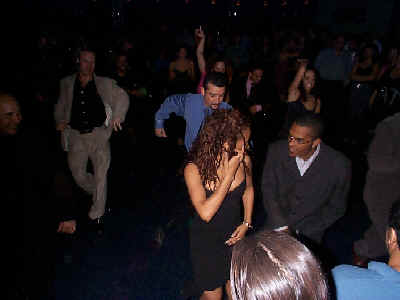 Here is a moment when the DJ put on the "Soneros" number at the China Club.
"Soneros" was by coincidence the same some that was used as the Finale for
the Latin Madness Show. Cast members gradually began to improv by doing
their parts in the number. In no time, the entire cast present at the club had taken
over the dance floor and did the finale. It was another one of those moments of
"cast unity". Here we see (L-R) Osmar Perrones (Santo Rico), Jai Catalano
(Jai & Candy), Nelson Flores (Descarga Latina) and Juan Matos (Santo Rico).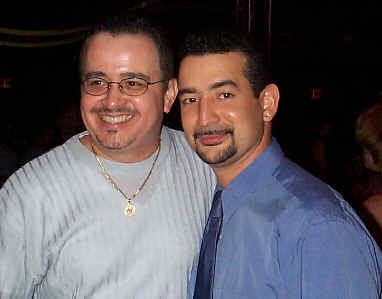 Nelson Flores (Latin Madness Co-Producer and Director, Descarga Latina
Dance Co.) standing with Ray Sepulveda. Ray is a real gentleman and a fine
performer. He was so happy to be of help to the NY Mambo Dance
Community by being a part of the show.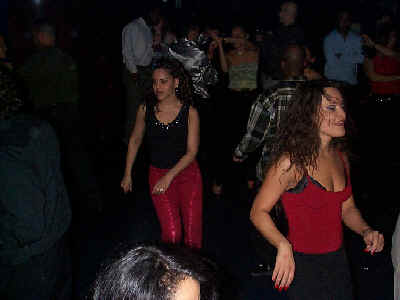 Cast members were happy to let out some steam on the dance floor. (L-R) Here we see Addie Diaz (Director, Addie-Tude Dance Co.) and Cindy Carrion (Descarga Latina).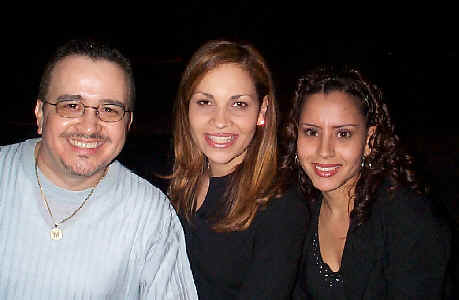 Ray Sepulveda takes a moment at the China Club to pose with his lovely wife Margie and cast member Addie Diaz (Director, Addie-tude Dance Co.)
Click here to see:
[Main Menu ] [Magazine Home ] [New Articles this month ] [Instructors ] [NY Dance News] [Articles]
[Submit an Article] [Calendar of Dance Events]
Best Viewed In Internet Explorer